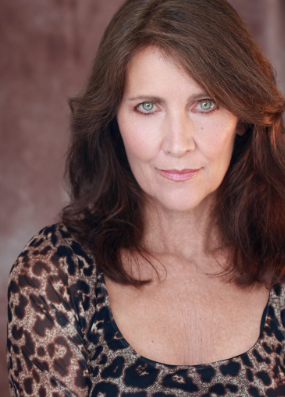 Welcome to the official website of Katherine Kanitsch!
Katherine Kanitsch (formerly known as Kathy Connelly) welcomes you to her Official Website! Please feel free to contact her for upcoming Film, TV, Industrial, Commercial and Voice-Over projects.
Katherine Kanitsch Actor Bio
It was in High School where I discovered a love of theatre arts, dance and music and have followed a creative path ever since.
This past year I have enthusiastically returned to practicing my craft – one of my many passions – after having explored another rewarding and stimulating creative path in the High School arena where I had the great fortune to work with so many wonderfully gifted and talented young artists in the theatre arts. I presently continue to coach students part-time who desire to develop their acting skills. I also actively advocate arts in schools and in the community especially after becoming a parent myself and having experienced first hand as an educator the positive impact all mediums of art have on not only nurturing the mind and spirit, but also in its ability to inspire innovation, encourage expression and explore the universality of the human experience.
In the entertainment business I now go by my given name, Katherine Kanitsch (I was formerly known as Kathy Connelly in the industry) Although I have 20 years experience under my belt as an actor with credits in film, television, commercials, industrial films, theatre and voice-over and print I continue to study and learn from so many accomplished and inspirational teachers, directors and artists.  Most recently, I have added the ancient art form of Belly Dance to my resume and proudly perform with the IMPERIAL BELLY DANCE COMPANY, which has greatly enriched and empowered yet another aspect of my creative spirit.
As an adult artist I strive to act responsibly, but I embrace my inner child so as to never lose sight of the artist who continues to flourish – I am the instrument through which the story is told. I am still fascinated each day with the wonders of this amazing journey of life and so grateful for each person I share this experience with.  I look forward to collaborating on upcoming projects and creative endeavors! I cherish and celebrate my inner child and seek to create with other like-minded individuals. My own children and my students are my most valuable teachers as they remind me to dream.
 Katherine Kanitsch
"Every child is an artist.  The problem is how to remain an artist once we grow up."
–  Pablo Picasso